This weekend marks the end of the latest
Doctor Who
series, and what better way to wrap up another year of traveling with Amy, Rory, River, and the good Doctor than by viewing the show through the eyes of some incredibly talented, crafty fans? All items featured in this post are available at
Etsy
, and are hand-crafted by fellow Whovians. Geronimo!!
First up, this so-cute-I-could-squeeze-him-
to-bits 11th Doctor-inspired
smartphone case
. The bow tie and tweed jacket are spot-on, and I literally squeed at the messy hair. Too.Freaking.Cute!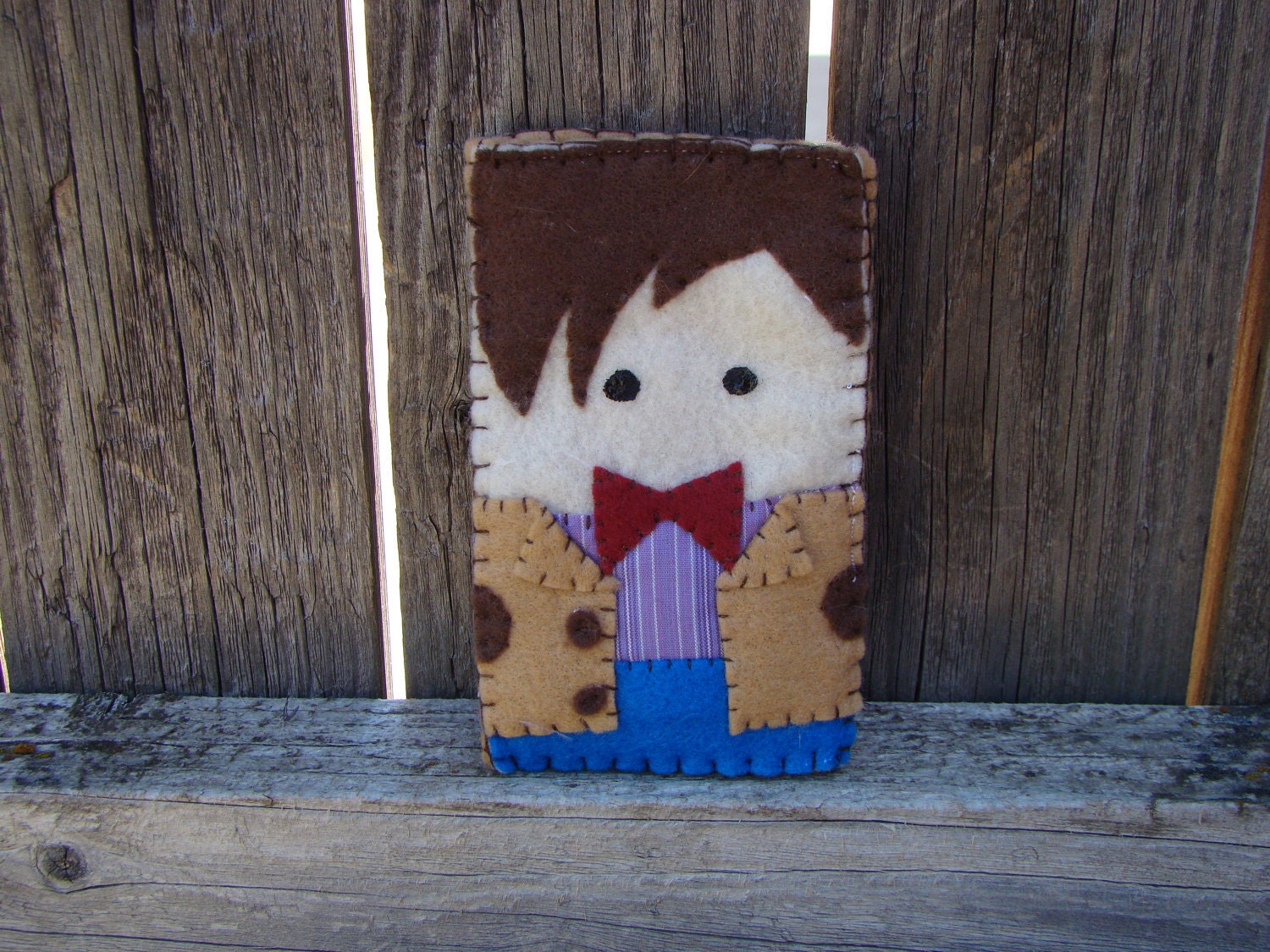 Photo Credit (This and All): Etsy. Links go to artists' pages.
I want this
necklace
. Any family or friends who read this: Think Christmas, please. I would use it on the door to my recording booth at work, and have it show anytime I had to step out. Kind of like an "Out To Lunch" sign that only a handful of my coworkers would get.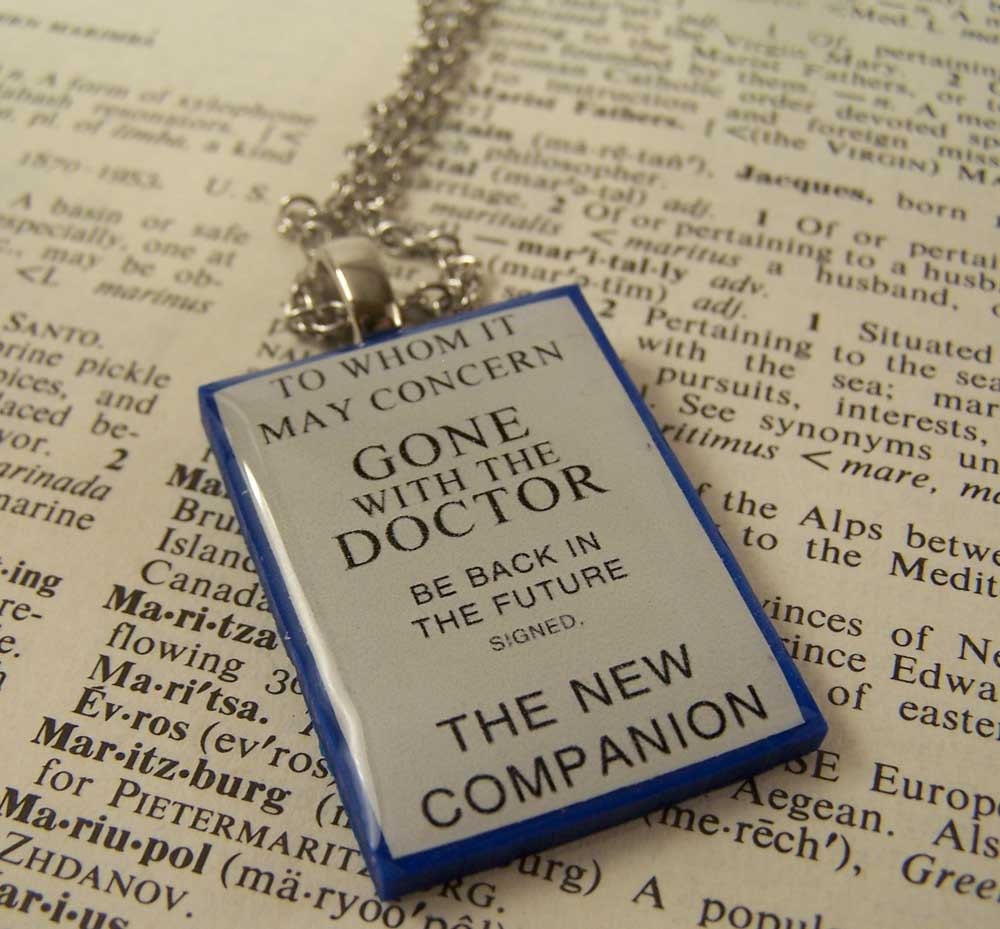 This little
bracelet
tickles me. It's one of my favorite quotes from the Neil Gaiman-penned "The Doctor's Wife" episode. The artist has other quotes available, as well. You know, in case you don't want to make the uninitiated nervous. (It says: Biting's excellent! It's like kissing, only there's a winner.")
I'm a sucker for a good
poster
, and this is a darn good poster. There are several in the series, each based on particular episodes throughout the run of the show. I'm partiularly fond of "Victory of the Daleks" and "The Girl In the Fireplace", as well the above example.
If you know of any good Who artwork--or any other really well-done pop culture pieces--let me know, please. I love featuring artists on this blog, and hopefully drawing some attention to their talents. Thanks!